Jetsam Vases, 2021
Agar agar, local sand, seawater, stoneware jetsam ca. 1800
Developed for the Dutch Invertuals Academy

see the digital exhibition here: https://truematter.dutchinvertualsacademy.nl/

The Jetsam Vases use local materials, methods, and histories to generate tangible objects that complete a local narrative. The vases use early 19th century artifacts as the handles in their bioplastic bodies which were sandcast on location where the artifacts were found. Defective and discarded pottery pieces are rendered poetic objects through design storytelling while the use of natural, biodegradable materials maintains the integrity of the artifacts.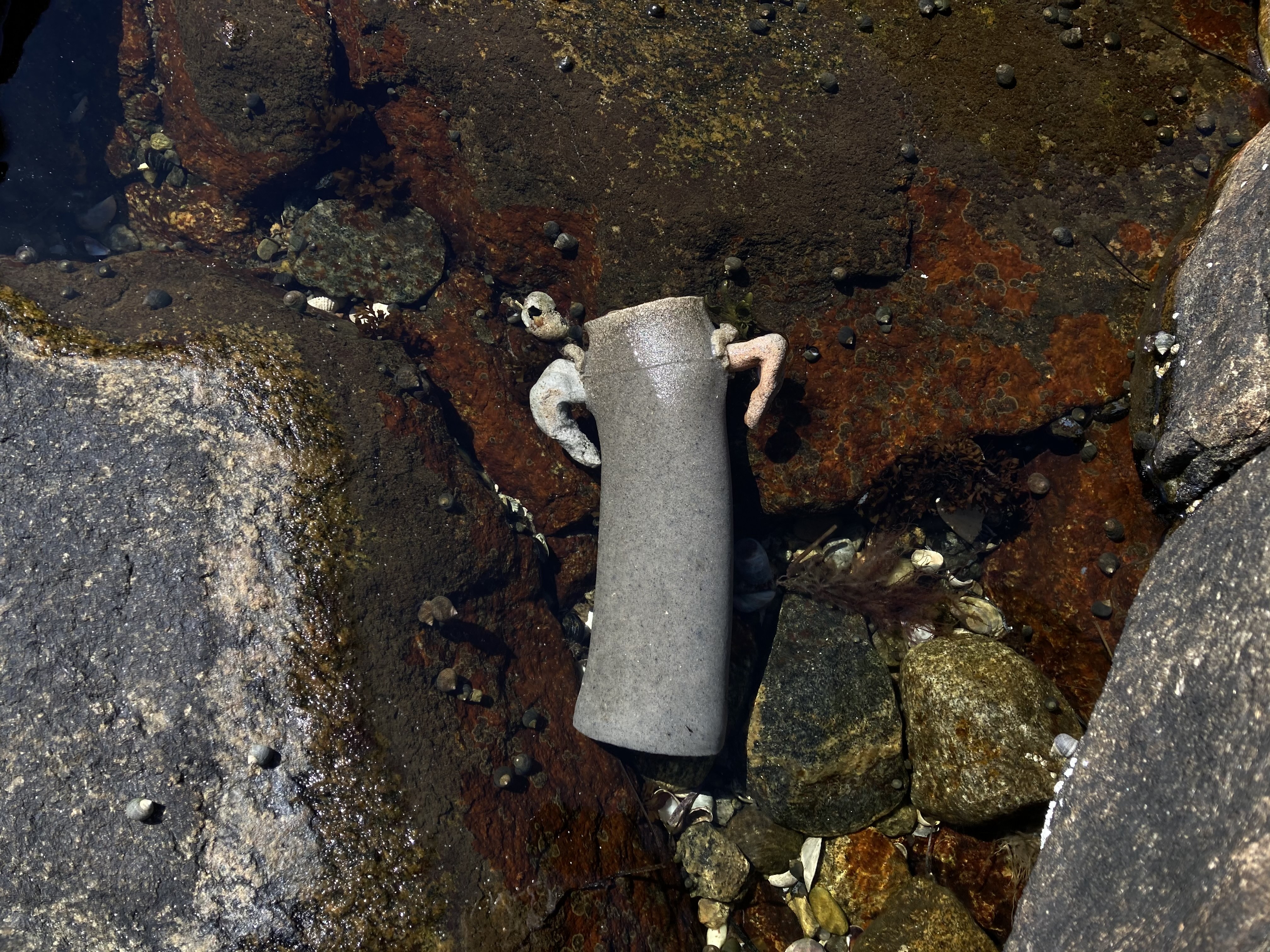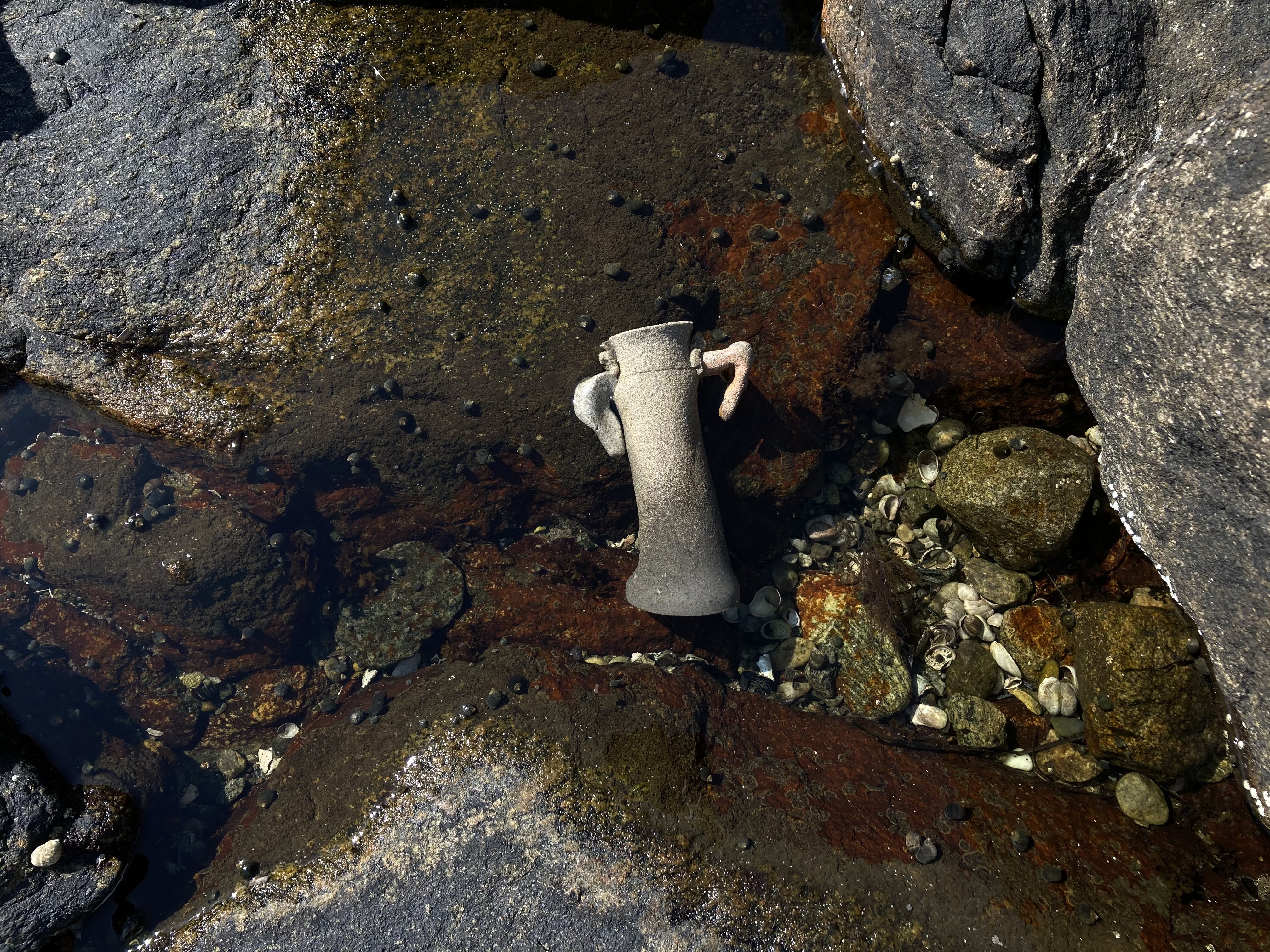 This project imagines a series of objects that animate this local history through design. Early 19th century artifacts from the States Stoneware factory in Stonington, CT are sandcast into agar bioplastic vases whose shape echoes that of the crocks and jugs manufactured in the early 1800's. This process transforms the once discarded jetsam into a precious archaeological element in this local historical narrative.

The use of biodegradable materials maintains the integrity of the original pieces used in the work. The vases biodegrade leaving behind only the untouched original artifacts; The seaweed vases biodegrade and the 19th century jetsam is returned to the sea.








Process









35mm documentation